Welcome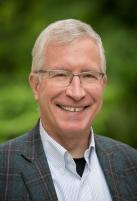 Yale Interdisciplinary Center for Bioethics focuses its attention on bios or life, and the ways we have helped, broken and abused it. Our teaching and research program is broader than most bioethics programs', and includes not only biomedical ethics but also environmental ethics, animal ethics, the ethics of scientific research, business and professional ethics, and ethics issues relating to new technologies.
We have a research alliance with the Hastings Center, a non-partisan independent bioethics research institute, and are frequently hosts to Yale-Hastings Center scholars from around the world. Our two-month summer bioethics program is an unrivalled opportunity for college and graduate students to gain exposure to a broad range of bioethics issues; this year's program drew students from England, France, Germany, Poland, Georgia, Nepal, Italy, Korea, Israel, Canada and Spain, as well as from 17 American colleges and universities.
Our term-time study groups and lecture series cover a broad range of topics and regularly bring world-class speakers to the Yale and New Haven communities. We have continuing interests in questions of health policy, cost containment and justice.
Staff members have served on a number of public commissions, including Connecticut's Stem Cell Research Advisory Board, and state planning committees on Tissue Banking and on Public Health Preparedness. We are also involved with the work of Yale-New Haven Hospital's ethics committees and Yale University's IRBs.
The Center has enjoyed support, in the past, from the Patrick and Catherine Weldon Donaghue Medical Research Foundation, PepsiCo, the Esther A. and Joseph Klingenstein Fund, the Robert Wood Johnson Foundation, the Center for Humans and Nature, and Jerome Medalie. We are currently supported by the New Haven Community Foundation, the National Institute of Mental Health, the Fogarty International Center, the National Institute of Child Health and Human Development, Connecticut's Department of Children and Families, and several anonymous donors.
Welcome to our website! We hope you take some time to look around, and discover ways to participate yourself in the work of the Center.
Stephen R. Latham
Director, Interdisciplinary Center for Bioethics