Animal Ethics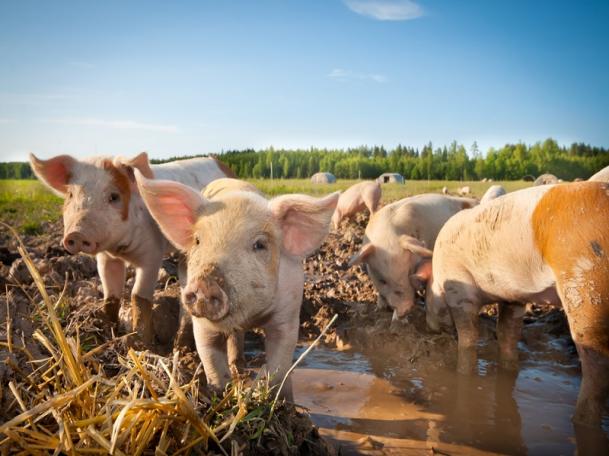 Photo credit: Shutterstock
Chairperson:   Lisa Moses, VMD, DACVIM, Fellow in Bioethics, Center for Bioethics, Harvard Medical School; Veterinarian in Pain and Palliative Care Medicine, MSPCA-Angell Animal Medical Center, Boston, Massachusetts.
The Animal Ethics study group at the Yale Bioethics Center was formed in response to both the moral imperative to delve deeper into the human treatment of other animals and the theoretical challenge to give nonhuman animals their due in ethics. While many people have passionate opinions about animal ethics issues, they can be diametrically opposed: from seeing nonhuman animals as strictly subservient to human purposes to conceptualizing them as full rights-bearing members of the moral community. Our group is dedicated to addressing the gamut of questions from all points of view, with presenters drawn from a broad interdisciplinary spectrum.  In the words of the study group founder, Joel Marks, "We strive to give animals themselves a figurative place at the table in lieu of their more usual and literal place on the table."
The study group sponsors two events: an invited research seminar for faculty and allied professionals and a public lecture series around related animal ethics issues.
Public lectures will be held at  at 4:15 PM unless otherwise noted, Location ISPS, 77 Prospect Street, Room A002. All are welcome.
For more information on the study group seminar, please email Lisa Moses, animalethics@yale.edu
---
Below is our list of dates for the academic year 2017-2018:
September 7th, 2017: The Animal Ethics Study group welcomes Noah Davidsohn, PhD, Research Scientist and Daniel Oliver, Entrepreneur in Residence, from The Wyss Institute for Biologically Inspired Engineering at Harvard University to discuss their project "Extending the Lives of the Animals We Love: Project Rejuvenate Bio". If you are not part of the study group and are interested in attending, please email us for details and an invitation.
Rescheduled Spring 2018: Professor Lesley A. Sharp, The Barbara Chamberlain & Helen Chamberlain Josefsberg '30  Professor of Anthropology at Barnard College & Senior Research Scientist in Sociomedical Sciences, Mailman School of Public Health, Columbia University will present her anthropological work with animal researchers to our invited study group. If you are not part of the study group and are interested in attending, please email us.
November 16th, 2017: Join us for a study group meeting and a public lecture on "Practical Enforcement of Ethics, Rights, and Responsibility in Equestrian Sports" presented by Akaash Maharaj, former CEO of Canada's national equestrian team and Chief Executive Officer, Global Organization of Parliamentarians Against Corruption. This presentation and public lecture hosted by the Yale Interdisciplinary Center for Bioethics will launch a series of national consultations by Canada's equestrian community, in an attempt to develop a consensus on the ethical principles that should govern and regulate horse sports, and on how those principles should be practically enforced.
January 25th, 2018: "From South to North: The issues and ethics of bringing animals from overcrowded shelters to the northeast for adoption", Lila Miller, DVM Vice President, Shelter Medicine, ASPCA, New York.
March 1st, 2018: Join us for a study group meeting and a public lecture by Professor Katherine C. Grier, Professor, Department of History, Director, Museum Studies Program, University of Delaware as she discusses her current work about the selective breeding of small animals for ornamental purposes. Katherine C. (Kasey) Grier joined the Department of History as a full professor and Director of the Museum Studies Program in September 2008. A graduate of Princeton University (B.A. 1975), the Cooperstown Graduate Program in Historical Museum Studies (M.A. 1980), and the University of Delaware (Ph.D. American Civilization, History, 1988), Dr. Grier is a specialist in material culture studies whose research interests lie in the history of everyday life in America, especially household routines, domestic interiors, and foodways. Her most current book, Pets in America: A History (University of North Carolina Press, 2006) grew out of a developing interest in the history of animal-human interaction. Her current research interests in this field include the development of the pet food industry, the lives of animals in American cities, and selective breeding of small animals for ornamental purposes. Dr. Grier is also the curator of "Pets in America: The Story of Our Lives with Animals at Home," a traveling exhibition that has been touring the United States since 2006.
April 19th, 2018: Monica List, DVM, PhD, Animal Welfare Specialist at Compassion in World Farming will present work from her dissertation on "Ethics and Evidence in Animal Welfare Science". Her work focuses is on the role of values in interpreting evidence and subsequently informing policy (specifically in animal welfare science, but using examples from other fields, such as public health). Dr. List will be leading a discussion with our study group and presenting a public lecture on the same day.
---
Speakers and topics from previous years:
2016-2017
2015-2016
2014-2015
2013-2014
2012-2013
2011-2012
2010-2011
2009-2010
2008-2009