Visiting Scholars
Terry Fellowship Recipients
Joseph J. Fins, M.D., M.A.C.P.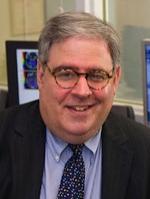 Dr. Joseph J. Fins is the Dwight H. Terry Visiting Scholar in Bioethics for the calendar year 2014, with additional appointments as Senior Research Scholar in Law at Yale Law School and Visiting Professor of the History of Medicine at the Yale School of Medicine. Dr. Fins is the E. William Davis, Jr. M.D. Professor of Medical Ethics and Chief of the Division of Medical Ethics at Weill Cornell Medical College where he also serves as Professor of Medicine (with Tenure), Professor of Public Health and Professor of Medicine in Psychiatry. He is also an Attending Physician and the Director of Medical Ethics at New York-Presbyterian Weill Cornell Medical Center and on the Adjunct Faculty of Rockefeller University where he is a Senior Attending Physician at The Rockefeller University Hospital. Dr. Fins is an elected Member of the Institute of Medicine of the National Academy of Sciences (USA) and was elected a Fellow of The American Academy of Arts & Sciences in 2012. A recipient of a Robert Wood Johnson Foundation Investigator Award in Health Policy Research, Dr. Fins has also received a Soros Open Society Institute Project on Death in America Faculty Scholars Award, a Woodrow Wilson National Fellowship Foundation Visiting Fellowship and support from the Dana, Buster and Katz Foundations. He was appointed by President Clinton to The White House Commission on Complementary and Alternative Medicine Policy and currently serves on The New York State Task Force on Life and the Law by gubernatorial appointment. Dr. Fins graduated from Wesleyan University (B.A. with Honors, The College of Letters, 1982) and Cornell University Medical College (M.D., 1986). He completed his residency in Internal Medicine and Fellowship in General Internal Medicine at The New York Hospital-Cornell Medical Center and has served as Associate for Medicine at The Hastings Center. The author of over 250 publications, his most recent book is A Palliative Ethic of Care: Clinical Wisdom at Life's End (Jones and Bartlett, 2006). His current scholarly interests include ethical and policy issues in brain injury and disorders of consciousness, palliative care, research ethics in neurology and psychiatry, medical education and methods of ethics case consultation. He is a co-author of the landmark 2007 Nature paper describing the first use of deep brain stimulation in the minimally conscious state. His forthcoming book, Rights Come to Mind: Brain Injury, Ethics & The Struggle for Consciousness is under contract with The Cambridge University Press.
Dr. Fins is President of the American Society for Bioethics and Humanities and is a member of the Hastings Center Board of Trustees where he is Chair of the Fellows' Council. He has served as a trustee of Wesleyan University and the American College of Physicians Foundation. A former Governor of the American College of Physicians, he has been honored with the College's Laureate Award. Dr. Fins is a Master of the American College of Physicians. He is also a Fellow of The New York Academy of Medicine and The Hastings Center and was appointed to the Council of the Europaische Akademie (Germany). He is an elected member of the American Clinical and Climatological Association and Alpha Omega Alpha.
Further information on Dr. Fins' is available at his Weill Cornell webpage, here.
---
Thomas H. Murray, Ph.D.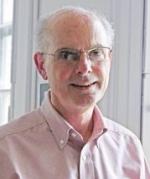 Thomas H. Murray, Senior Research Scholar and President Emeritus of The Hastings Center, was the Dwight H. Terry Visiting Scholar in Bioethics for the academic year 2012-13. Dr. Murray stepped down as President of The Hastings Center in June 2012 after having served in that position for 13 years. He was formerly the Director of the Center for Biomedical Ethics in the School of Medicine at Case Western Reserve University, where he was also the Susan E. Watson Professor of Bioethics. He serves on many editorial boards and has testified before many Congressional committees. Among other current posts, he serves as Chair of the Ethical Issues Review Panel for the World Anti-Doping Agency, International Expert Advisor to Singapore's Bioethics Advisory Committee, and Vice Chair of Charity Navigator. He has been president of the Society for Health and Human Values and of the American Society for Bioethics and Humanities. Murray is the author of more than 250 publications, including The Worth of a Child;The Cultures of Caregiving: Conflict and Common Ground among Families, Health Professionals and Policy Makers, edited with Carol Levine;Genetic Ties and the Family: The Impact of Paternity Testing on Parents and Children, edited with Mark A. Rothstein, Gregory E. Kaebnick, and Mary Anderlik Majumder; Performance-Enhancing Technologies in Sports: Ethical, Conceptual, and Scientific Issues, edited with Karen J. Maschke and Angela A. Wasunna; and, most recently, Trust and Integrity in Biomedical Research: The Case of Financial Conflicts of Interest, edited with Josephine Johnston. He is also editor, with Maxwell J. Mehlman, of the Encyclopedia of Ethical, Legal and Policy Issues in Biotechnology. Murray is currently PI of The Hastings Center's project, funded by the Alfred P. Sloan Foundation, on ethics and synthetic biology. He is writing a book on values, drugs, and sport with the working title Why We Play. In 2004 he received an honorary Doctor of Medicine degree from Uppsala University.
Furhter information about Thomas Murray's publications and public service appears on his Hastings Center webpage, here.
---
Yale/Hastings Scholars
  Anna Magdalena Elsner
Summer 2015
Anna Magdalena Elsner is Leverhulme Early Career Research Fellow at the Department of French and the Centre for the Humanities and Health based at King's College London and a visiting scholar at the Institute for the Medical Humanities at the University of Texas Medical Branch. Her areas of expertise include twentieth-century French literature and philosophy, the intersections between literature and medicine, theories of melancholy and psychoanalysis. She has a forthcoming book on mourning and creativity in Proust, Freud and Derrida, and has written a variety of articles on À la recherche du temps perdu and documentary cinema. In her current research project she investigates the clinical encounter in twentieth-century French literature and film, paying particular attention to questions arising from doctor-patient communication relating to pain. As a Yale/Hastings scholar she envisages to research how films and literary works at the end of the twentieth century portray the increased use of technology as part of the clinical encounter and thereby reshape the clash between subjectivity and the clinical gaze. Anna received a BA in Philosophy and French from the University of Oxford, her MA in European Literature and Culture and her PhD from the University of Cambridge. Before joining King's College London, Anna was the Joanna Randall McIver Research Fellow at St Hugh's College, Oxford.
Mariassunta Piccinni, PhD
9/1/14-9/6/14
Dr. Mariassunta Piccinni is a research fellow at the Department of Political and Legal Science and International Studies (SPGI) at the University of Padua. She took her PhD in Private law and Constitutional Guarantees at the former Department of Comparative Law in 2006, with a thesis on the consent to medical treatment of minors. She took her law degree from the same university in 2001. Her current research focuses on private law relating to the legal protection of adults lacking capacity and of minors, and on the legal protection of people involved in clinical trials. She is also working on the relationships between patrimonial and personal interests in property rights.
---
Adriane Gelpi
10/27/14-11/17/14
Adriane Gelpi is a PhD candidate at Harvard in Health Policy with a concentration in Ethics. Her dissertation examines priority setting for HIV and mental health policy in Mexico from the perspective of ethics, history and quantitative analysis. More generally, her academic interests center on the ethics and history of public health, specifically regarding issues of procedural justice and resource allocation for health policy in developing countries. She has worked on public health projects in India, Kenya, Colombia and Mexico. She holds an MPH from Columbia University's Mailman School of Public Health, and an AB degree, magna cum laude, in History and Science from Harvard University. Her fieldwork in Mexico has been funded by the David Rockefeller Center for Latin American Studies. She is a past recipient of the Harvard Graduate Prize Fellowship and traineeships from the National Institute of Mental Health. In 2011-12, she was a Graduate Fellow at the Edmond J. Safra Center for Ethics, a Visiting Researcher at the Brocher Foundation in Geneva, Switzerland, and a Fellow at the Center for Health Decision Science at the Harvard School of Public Health.
---
Winne Ko
12/1/14-12/12/14
Winne Ko is a doctoral candidate at the Vrije Universiteit Brussel, Belgium. Her background is in politics and public health. She earned her Master's degree in Political Science from the Central European University in Budapest, Hungary and her Bachelor's from the Chinese University of Hong Kong. Her previous research addressed tobacco control and human rights. Her doctoral research project, entitled "Dying With Cancer: An International Perspective," focuses on palliative care across Europe, and is funded by the European Commission. Ko has been an intern for the European Cancer Leagues, a pan-European organisation devoted to cancer prevention and control.
---
Matthew Weed
9/13 - 6/14
Dr. Matthew Weed, Yale/SM'93, Princeton/WWS: MPA'95, Harvard Genetics MA'96 and Yale Ph.D. '04 is a Yale/Hastings fellow and visiting scientist in the Department of Molecular, Cellular and Developmental Biology. Dr. Weed is returning to Yale after three years at the University of Wisconsin-Madison where he helped launch the $350 million Wisconsin Institutes for Discovery Project and began work on several projects to build cost-negative programs to expose health professions students to how patients manage chronic health needs at home and work. He will continue researching on these projects and, later, advocating for their implementation as part of his Yale/Hastings fellowship this year. He is also working on projects to study the process of admissions to health professions schools and how it affects the care we provide patients at all levels of care. Finally, he is working on a book project intended to act as a call to action for people to become more engaged in their communities, using his life experience as a totally blind and diabetic world traveler, published academic, policy maker, science administrator, skier, rollerblader and health advocate to show how interconnected we all are and how helping others can have a truly profound impact on our own lives as well.