Bioethics Center Scholars & Staff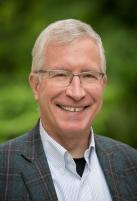 Stephen R. Latham, JD, PhD
Director, Interdisciplinary Center for Bioethics
Senior Research Scientist, Political Science
Adjunct Professor in Management; Lecturer in Law
Contact: stephen.latham@yale.edu
203-432-7349
Stephen R. Latham, JD, PhD, is Director of the Yale Interdisciplinary Center for Bioethics. Before entering academia full-time, he was secretary to the AMA's Council on Ethical and Judicial Affairs. He is faculty chair of Yale's Human Subjects Committee (its social/behavioral IRB), vice-chair of three of its medical IRBs, and co-chair of its Embryonic Stem Cell Research Oversight Committee. He serves, also, on the University-Wide Committee on Sexual Misconduct and the Institutional Conflict of Interest Committee. Latham has been a graduate fellow of Harvard's Safra Center on Ethics, a Research Fellow of the University of Edinburgh's Institute for Advanced Studies in the Humanities, a vice-chair of the ABA Health Law Section's Interest Group on Medical Research, Biotechnology and Clinical Ethics, and a board member of the American Society for Bioethics and Humanities, from which he received a Distinguished Service Award. His publications on bioethics and health law have appeared in numerous university-press books, law reviews and journals, including JAMA, the New England Journal of Medicine, the Journal of Law, Medicine and Ethics, the American Journal of Bioethics, and the Hastings Center Report, which he serves as a Contributing Editor. He formerly did clinical ethics consultation with the Pediatric Ethics Committee of Yale-New Haven's Children's Hospital, and currently serves on the Medical Review Board of Connecticut's Department of Children and Families. Latham's undergraduate Political Science course, "Bioethics and Law," is among the largest classes at Yale College.
Click here for his full bio page.
---
Lori Bruce, MA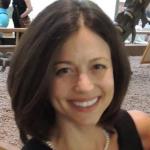 Associate Director, Interdisciplinary Center for Bioethics
Director, Sherwin B. Nuland Summer Institute in Bioethics
Director, Community Bioethics Forum, Program for Biomedical Ethics, Yale School of Medicine
Contact: Lori.Bruce@Yale.edu 
Lori is the Director of the Center's Summer Institute in Bioethics and an Associate Director at the Interdisciplinary Center for Bioethics.  She has over 15 years experience in bioethics especially as it relates to health and medical policy analysis.  She has authored policy on scores of issues including pediatric organ donation after cardiac death, palliative sedation, infant safe haven laws, and doctor/patient social media communications.  She has consulted for a member of President Obama's Commission on Bioethics and has lectured nationally and internationally including such places as Walter Reed National Military Medical Center, Monash University in Australia, the Centre for Values, Ethics and Law in Medicine at the University of Sydney, the Centre for Faith, Ethics and Society at University of Notre Dame Australia, Boston University School of Medicine, and Harvard University.   
Lori serves on the Adult Ethics Committee and the Pediatric Ethics Committee of Yale-New Haven Hospital and is a founding member of Yale's Repository IRB which reviews medical research relating to large-scale tissue and data repositories. She has also served on bioethics committees at Harvard, including the Cambridge Health Alliance and the innovative Community Ethics Committee and currently provides ethics consulting to Yale's Gender Clinic. 
A former Executive Director of the Connecticut Coalition to Improve End-of-Life care, Lori has served on state health department  steering committees for Medical Orders on Life-Sustaining Treatment ("MOLST") and advisory boards for vulnerable populations. She is Vice President of Community Voices in Medical Ethics (a nonprofit) and directs the Community Bioethics Forum at Yale Medical School's Program for Biomedical Ethics which accepts consult requests from policy-makers and amplifies the voices and values of community members in health and medical policies. This group has examined the ethics of a wide range of policies including invasive pediatric procedures by physicians-in-training, end-of-life options for the developmentally disabled, infant safe haven laws, and brain death. 
Lori's graduate work is in both neuroimaging and bioethics with training and coursework from Harvard School of Medicine, Boston University School of Medicine, Johns Hopkins, and the Icahn School of Medicine at Mount Sinai in New York.
Lori's experience also includes extensive fMRI research on the neural mechanisms relating those who are prodromal to psychotic disorders, in a social neurosciences laboratory at Harvard University.   
Lori has taught summer seminars in "Empathy and the Practice of Medicine" and "Neuroethics," and greatly enjoys working with the students on career planning and their summer research initiatives.   Her main interests include more fully including the voices of vulnerable populations in health policy and the inclusion of policy analysis in bioethics. 
Her writing appears in the Huffington Post, The American Journal of Bioethics blog, The Hastings Center Report, neuroscience journals, and other sources in both academic journals and the popular media. 
---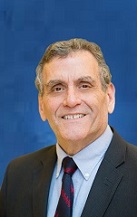 Mark R. Mercurio, MD, MA
Associate Director, Interdisciplinary Center for Bioethics
Director, Pediatric Ethics Program, Medical School
Contact: mark.mercurio@yale.edu
I have spent many years practicing and teaching neonatology at Yale and elsewhere. My interest in bioethics began with an undergraduate course taught by Paul Ramsey, and was rekindled during my neonatology training.  I have spent the past 21 years serving on hospital ethics committees, chairing or co-chairing three of them, and thus have broad exposure to ethical dilemmas faced by clinicians, families, and patients of all ages. My main interest, however, has remained ethical issues in pediatrics. Many years ago I began auditing ethics-related classes at Yale, and then spent several years earning a Master's Degree in philosophy at Brown.   My academic focus for the past several years has been to apply philosophical concepts and reasoning to clinical problems. In that capacity, my work at the Bioethics Center has been to help bridge the main campus (the non-clinical faculty and staff of the Bioethics Center) and the medical campus, bringing the perspective and experience from each to the other. Last year I became an Associate Director of the Center, and I continue to work toward that end.  I currently serve as Director of the Yale Pediatric Ethics Program, Associate Professor of Pediatrics at Yale University School of Medicine, and an attending neonatologist at Yale-New Haven Children's Hospital.  In addition, I direct education in medical ethics for the pediatrics residents and fellows, and physician associate students, as well as a seminar series in ethics for medical students. I am Chair of the Pediatric Ethics Committee.
---
Danielle Petrafesa
Senior Administrative Assistant, Interdisciplinary Center for Bioethics
Contact: danielle.petrafesa@yale.edu
 203 432-9736
---