The 2011 Galston Lecture
The 2011 Arthur W. Galston Memorial Lecture took place on April 5.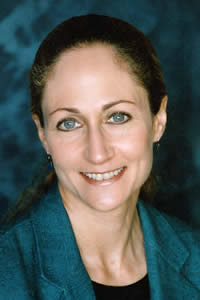 Jo Handelsman
Howard Hughes Medical Institute Professor
Department of Molecular, Cellular and Developmental Biology
Yale University
The Future of Our Microbial Planet
Click here for a video recording of this lecture.
Abstract: Microbes are essential for every aspect of life on Earth.  Every process in the biosphere is touched by the seemingly endless capacity of microbes to transform the world around them.  They drive the biogeochemical cycles of the Earth, providing access to otherwise inert elements that comprise life.  We depend on microbes to clean up pollutants in the environment, such as oil and chemical spills.  Microbes living inside our bodies and on all plants and animals make our food supply possible and accessible.  Microbes are the primary source of antibiotics and many other pharmaceuticals that transformed human existence in the 20th  century.  But microbes are not all good – they have also been the source of much pain and anguish in human history, causing famines and plagues and mystifying people throughout the ages by their diverse functions and capacity for rapid evolution.  Today it is clear that microbes are responsible for far more diseases than the terrible infectious diseases for which they are best known.  For example, they also contribute to (and probably protect us from) obesity, certain cancers, and high cholesterol.  This talk will explore the benefits and blights of microbes and the ways that humans can harness them for benefit to our health and the health of the planet. 
About the Speaker: Dr. Jo Handelsman is a Howard Hughes Medical Institute Professor at Yale University's Department of Molecular, Cellular and Developmental Biology. Dr. Handelsman joined Yale at the beginning of 2010, before which she spent 25 years on the faculty of the University of Wisconsin-Madison. Dr. Handelsman's research focuses on the genetic and functional diversity of microorganisms in soil and insect gut communities, with particular focus on the interplay of beneficial or pathogenic microorganisms. She is one of the pioneers of functional metagenomics, an approach to accessing the genetic potential of unculturable bacteria in environmental samples, and has discovered diverse bacterial metabolites and antibiotic resistance genes in metagenomic libraries. In addition to her research program, Dr. Handelsman is nationally known for her efforts to improve science education and increase the participation of women and minorities in science at the university level. She co-founded the Women in Science and Engineering Leadership Institute at UW-Madison, and was appointed as the first president of the Rosalind Franklin Society. In addition to more than 100 scientific research publications, Dr. Handelsman is co-author of two books about teaching: Entering Mentoring and Scientific Teaching. Earlier in 2011, President Obama presented Dr. Handelsman with the Presidential Award for Excellence in Science, Mathematics, and Engineering Mentoring.
With grateful thanks to the Lectureship Committee:
-Beth Galston, Artist; Arthur Galston's daughter
-William Galston, Senior Fellow, Governance Studies, The Ezra K. Zilkha
Chair in Governance Studies, The Brookings Institution; Arthur Galston's son
-Nancy Kerk Associate Director, Yale Center for Genomics & Proteomics; Associate Research Scientist, Department of Molecular, Cellular and Developmental Biology
-Carol Pollard, Associate Director, Yale Interdisciplinary Center for Bioethics
-Thomas Pollard, Sterling Professor and Chairman, Department of Molecular, Cellular and Developmental Biology
-James Ponet, Jewish Chaplain and Director, Joseph Slifka Center for Jewish Life at Yale
-David H. Smith, Director, Yale Interdisciplinary Center for Bioethics
-Ian Sussex, Senior Research Scientist, Department of Molecular, Cellular and Developmental Biology